About
Lead Instructors
HTP Lead instructors are invited for leadership roles due to their years of exceptional leadership, knowledge of the curriculum, teaching ability, love of teaching and mentoring, and dedicated service to HTP. Each voluntarily donates many hours to maintaining and building the quality of the Program's professionalism and curricular program.
Lead Instructors play key roles within Healing Touch Program. Each takes specific responsibility for teaching, working with and guiding students at a given level. They are members of the Curriculum Committee, which supports the Program Director in needs assessment for curricular development and revisions.
Levels 1 and 6 and Advanced Practice Courses – Cynthia Hutchison, DNSc, RN, MSN, HTCP/I, Program Director
Level 2 – Tina Devoe, RN, HTCP/I and Jean Pruett D.Min.;LPC; NCC; HTCP/I
Level 3 – Ines Hoster, MS, CHT, HTCP/I and Lynn Placek, MA, HTCP/HTCI
Levels 4 and 5 – Mary Ann Geoffrey, RN, HTCP/I and Janna Moll, MSN, CMT, HTCP/I
Levels 1 and 6 and Advanced Practice Courses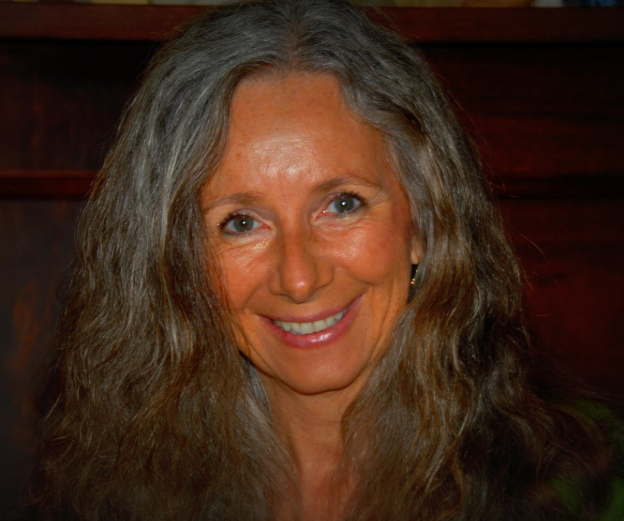 Cynthia Hutchison is the Educational Program Director of the Healing Touch Program™. In the early 1980s, she began studying holistic healing, natural healing and energy therapies. A doctorally-prepared nurse from the Catholic University of America in Washington, DC (1987), she also earned a master's degree as a clinical specialist in mental health nursing, and has maintained a private practice in Healing Touch for many years. In 1995, Cynthia initiated the research program for Healing Touch and became the first Director of Research, a position she maintained until 2000. Cynthia became the Program Director in May 2005, and was asked by Janet to carry on her legacy of the Healing Touch Program. She served as the Lead Nurse Planner from 2003 through 2014. Cynthia has written and revised the Level 1 – 6 HTP curriculum over the last several years and works with all instructors to support their training, advancements, professionalism and accreditation standards for the HTP standardized curriculum. She also serves on the Ethics Committee and the HTP Governing Board.
Level 2

Tina Devoe has been teaching Healing Touch since 2002. She teaches Levels 1, 2 and 3 classes for Healing Touch Program in hospitals and homes. Tina has completed the Healing Touch for Animals' coursework, Levels 1 through 4. She is the coordinator for Healing Touch for Animals in Jacksonville, FL. In her private practice based in Amelia Island, FL, she offers Healing Touch consultations and treatments for her clients (human and animal) seeking support and balance in matters of healing for the Physical, Emotional, Mental and Spiritual aspects of being. Tina integrates touch therapies with a holistic nursing philosophy to empower her clients with the self-awareness of body, mind and spirit. She draws from her 20 years of maternal child health experience as a labor and delivery nurse and patient educator for high-risk pregnancies. Tina's background includes 10 years as a certified massage therapist. At the Department of Integrative Medicine at Calvert Memorial Hospital, she pioneered the practice of Healing Touch and Massage. Tina has written coursework to include Holistic Approaches to Wellness and Medical Massage for College of Southern Maryland. She aims to increase knowledge of the human biofield and its relevance to health.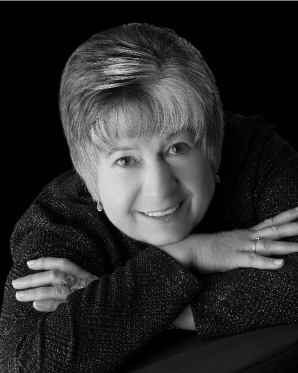 Jean Pruett is retired after 13 years as a Community Chaplain, Administrative Staff Chaplain for Women's Health, and Healing Touch Specialist at Carolinas Medical Center in Charlotte, NC. She is a Pastoral Psychotherapist, a Licensed Professional Counselor, a Healing Touch Certified Practitioner and Instructor, Co-Lead Instructor for Level 2 of the Healing Touch Program (HTP) curriculum, HTP's first Integrative Care Program Representative to SC, NC, and TN, and Vice Chair of HTP's Ethics Committee. Jean is currently teaching Levels 1-3 of Healing Touch (HT) on a regular basis as well as providing HT treatments in her private practice. She holds a B.A. in Sociology from Winthrop University, an M.R.E. in Education and Social Work from New Orleans Theological Seminary, and an M.Div. in Theology and a D.Min. in Marriage and Family Studies from Erskine Theological Seminary. She has been an adjunct professor for both under-graduate and graduate coursework in psychology and counseling and has been a major presenter for several local, state, and regional professional organizations on various topics including Healing Touch. She is so excited about the future of this wonderful program. She continues to integrate Healing Touch into her psychotherapy practice and did so in her work as a chaplain in the hospital setting, seeing amazing results. She lives with her husband, Jim, in Roebuck, SC and is enjoying practicing, teaching, and mentoring Healing Touch at every opportunity. She has two wonderful children and four precious grandchildren. In her "spare time" she likes to knit, crochet, cross-stitch and read.
Level 3

Ines Hoster thinks that Healing Touch is one of the best kept secrets in the healing arts and that it has a very bright future. Therefore, she is very dedicated to spreading the word about Healing Touch and has spent uncountable hours giving introductions to Healing Touch in the US and Germany. She is enthusiastic about the many applications of Healing Touch, its integration as a therapy into mainstream healthcare and the healing it can bring into every family. Once people open up to energy work and Healing Touch, they can always find or give help and that is empowering! Ines teaches all levels of Healing Touch classes and brought Healing Touch to Germany. She is the founder and director of Healing Touch Deutschland and is teaching students from other German speaking countries as well (Austria, Switzerland, and Northern Italy). She is very excited about the growth of her Healing Touch family in Europe and the many benefits Healing Touch has brought them and their clients.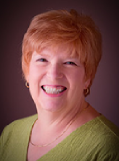 Lynn Placek Lynn completed 30 years as a public school classroom instructor and holds life certifications in Education, Communications and History. She began her practice of Healing Touch in 1996 and has been a Healing Touch Certified Instructor since 2000. Lynn is a Charter member of the Healing Touch Professional Association (HTPA), and she teaches workshops in HT Levels 1 through 5. In addition, Lynn is both a QM and Lead Instructor for HT Level 3. Lynn is ever focused on learning more to empower both her students and clients. Her passion for energetic healing includes the study of various modalities although nothing, in her opinion, is more sacred or fulfilling than Healing Touch. You may also meet Lynn by taking the on line class, My Helpful Healing Touch. This class helps to prepare one for working and teaching some basic tools and concepts of Energy Medicine to younger children.
Lynn is also a certified Life-Cycle Celebrant, and when not teaching or seeing clients, she officiates weddings, and various other ceremonies. In her free time she loves bird-watching, making soap, outdoor photography and spending time with her family and much loved dogs
Levels 4 and 5

Mary Ann Goeffrey is currently in private practice as a holistic nurse, specializing in Healing Touch. She teaches five levels of Healing Touch nationally and also teaches stress and life management skills, utilizing neuro-associative-conditioning techniques. She completed her studies in ministry and was ordained in 2002. She is an enthusiastic speaker and incorporates humor in her teaching style. Currently she is the co-lead instructor for Level 4/5.
Janna Moll has been involved with Healing Touch since 1995. She is an HTCP and HTCI, teaching levels 1-5. Janna has backgrounds in ethics, business, HTP certification and counseling, and is trained in 10+ disciplines in the Energy Medicine (EM) field. She holds a BS degree in environmental biology and chemistry, a degree in business and an MSN in nursing. Janna owns Energy Medicine Specialists in Highlands Ranch, CO, a center of excellence in EM education and consulting on accreditation with the NCCA. She has been a mentor in Healing Touch certification for over ten years. Janna consults and is published on various topics in EM, presents and teaches internationally and maintains a private practice.