The HTP Mentor Training Course is a 9-week advanced practice Healing Touch Program course that may be taken by a Healing Touch Certified Practitioner (HTCP). This course prepares HTCPs to mentor students of HTP through Healing Touch Level 5 graduation/completion and application for HTP Certification. Topics include: Utilizing the Mentor's Tools, Conflict Resolution, Criteria requirements for both Level 5 completion and Certification, essential elements of a case study, safe practice, transference and counter-transference, ethics and professionalism, mentor responsibilities, and more.
This latest session contains all the latest certification packet revisions and compares them with Level 5 completion requirements.
The Mentor Training Course is a pass-fail class. A passing grade is given to those who participate in the majority of the tele-seminar classes and fulfills the homework assignments satisfactorily.
Instructors: Morning - Dawn Warnaca, HTCP/I; Evening - Tim McConville, HTCP/I
Janna Moll, HTCP/I, MSN, CMT, will oversee both classes
Format: Tele-seminar Participants need to be able to use a computer to access online materials and a class forum for maximum participation. The content will all be presented in the tele-seminar phone calls, but additional materials will be made available online through email and the online forum.
Prerequisite: Must be a Healing Touch Certified Practitioner
Cost: $475
CE contact hours: 27 CE - Healing Touch Program is accredited as a provider of continuing nursing education by the American Nurses Credentialing Center's COA.
Length: 9 consecutive weeks; 2 hours per week + homework of additional 1-2 hours per week
Spring Classes:
April 2, 9, 16, 23, 30 and May 7, 14, 21, and 28
Morning Class - 9:00am WST, 10:00am MST, 11:00am CST, 12:00 EST
Evening Class - 4:00pm WST, 5:00pm MST, 6:00pm CST, 7:00pm EST
If you must miss a class: All the classes will be recorded. If you must miss a class you will be able to call a phone number provided and listen to the class. The ability to listen to a prior class will only available for one week. It is important to stay current with the class material.
To Register for Classes Click Here
Testimonials
The Qualified Mentor course was one of the best trainings I have ever taken. There was a tremendous amount of material that provided excellent learning that was directly applicable to mentoring. Janna was an excellent instructor and not only answered questions competently and accurately but also led discussions that were focused and valuable. The input from all the experienced mentors was very valuable and provided a depth of insight that would not be reached any other way. The homework assignments were sometimes taxing to complete but were always beneficial and provided learning and insight at both the personal and professional level. I highly recommend anyone who is mentoring, regardless of their experience level, to take this course for their own benefit and the benefit of those they mentor. I am very pleased the HTP cares enough about their mentors and the process of mentorship to offer a course of this caliber. With gratitude, Sue Walker, HTCP, HTI
I want to say thank you so much for this fantastic Mentor Training course. Even though I could have just audited the class, as a "full student" I learned so much during the conference calls, through reading the resource book you put together for us (over how many years?), and surviving the homeworks - it was like reliving my certification preparation all over again, except that I had an immediate (next day) feedback on the "great work!" I was providing every week. The group discussions on the tele-conferences were very informative and made me realize I was not alone struggling to give the best service possible to our mentees. Thank you for your support, your incredible knowledge in every aspect of dealing with mentees, your persistence in manifesting this program for HTP, and not the least, for your humor (you "did not have to do the home work" J.M., but you had to read every word of it...x 47 students... for 9 weeks - what a FEAT!). With gratitude, Nicole Kasemir
This has been such a wonderful and enlightening class. I can see that it is most important to get everyone doing mentoring on the same page. For what it is worth, if I was in charge, I would strongly suggest that anyone who is "grandfathered" at least audit the class. I feel it is that important because some of your instructors go way back and there really have been a lot of changes. All of these changes cannot be picked up just by reading the newest certification packet. I am glad I took this course. Janet Fette
---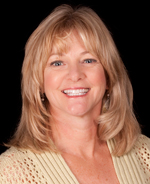 Janna Moll has been involved with Healing Touch since 1995. She is an HTCP and HTCI, teaching levels 1-5. Janna has backgrounds in ethics, business, HTP certification and counseling, and is trained in 10+ disciplines in the Energy Medicine (EM) field. She holds a BS degree in environmental biology and chemistry, a degree in business and an MSN in nursing. Janna owns Energy Medicine Specialists in Highlands Ranch, CO, a center of excellence in EM education and consulting on accreditation with the NCCA. She has been a mentor in Healing Touch certification for over ten years. Janna consults to physicians on the energetics of disease and is published on EM. Janna presents and teaches internationally.