{source 0}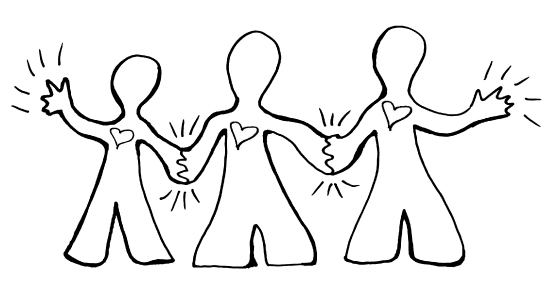 Instructor Training - Children's Class My Helpful Healing Touch
Click here to listen to the recorded training.
It is recommended that you have your packet of materials available for reference during the class. You may wish to take notes during the training and the Instructor Guide was created to allow you to easily do this. Having all the materials at your fingertips will enrich your class experience. Following the class, you will need to fill out an evaluation. Certificates will be mailed upon receipt of your evaluation. To download the training evaluation click here. Email the evaluation to classes@healingtouchprogram.com or fax to 210-497-5529 or mail to the office at: Healing Touch Program, 15439 Pebble Gate, San Antonio, TX 78232.
Download Materials:
Utilize the materials in the Instructor Guide Appendix in your next class. You can download these materials and modify to meet your specific needs. All documents except the Charka Guy/Aura Girl. This file is a Acrobat .pdf file and cannot be altered
Having the lyrics to the songs on the cd Your Invisible Gift may help you and your students sign along to the songs. Twin Flames Production, has graciously allowed us to post an Acrobat .pdf file for you. You may use and distribute this document, however this file is copyrighted by Twin Flames and may not be altered.
How to order materials:
Order the book My Helpful Healing Touch: A Guide for Empowering Children and/or the cd Your Invisible Gift wholesale through the HT Store if you are a certified instructor or by calling the HTP office at 210-497-5529 if you are not a certified instructor.
Wholesale prices are:
My Helpful Healing Touch: A Guide for Empowering Children --- $7.00 each wholesale, minimum quantity 10
Your Invisible Gift --- $12.00 each wholesale, minimum quantity 10
Incorrect Password
Please enter the correct password";} print ""; } ?> {/source}