Student Information
Student Information
Mentees Finding Mentors With Ease - #3
Insights for the Healing Touch Level 4 Students
The third article in the series of four on "Mentees Finding Mentors with Ease (MME)"
Created and written by Victoria Stewart, HTCP/I, HTACP, QM
Developed by Kathryn DeSouchet, HTPA, MSW
History
When I was attending Level 5 classes ten years ago and heard how other students used their mentors, I realized that I could have had two mentors, or relied more on my community, or on another practitioner. During the class and my Level 5 work following the class, I realized how much my mentor supported the community and how valuable she was there, which is something that I also value. Now I realize that I "did not know what I needed to know."
I have learned from some students who have had such a remarkable mentor that the students are well-prepared and feel so good about their process. While I coordinated Level 4 and 5 classes for twelve years, I also learned by listening to the questions and seeing the obstacles that students had experienced. As a Level 5 reviewer for ten years and a Qualified Mentor for two years, I have been able to keep track of the significant changes that the Healing Touch Program has experienced. A year and a half ago when I became an instructor, I went back to my Level 5 mentor and used her skills in new ways because I had learned what I needed to know to succeed in becoming a Healing Touch instructor.
You Don't Know What You Don't Know
"You don't know what you don't know" is the reason that, as a Healing Touch Program Apprentice (HTPA), you may have pondered these same questions to yourself. No two people are alike and no two people have the same needs for their success. It is important to reflect, as recommended in the second MME article.
Questions and Answers
Below are some questions that I asked Qualified Mentors and mentors, followed by a summary of their answers that show some similarities and some differences for you to consider as you select your mentor.
Use these questions as a template to create, elaborate and mold into a base model of questions that you can expand upon and explore for your own needs.
Questions and Answers Collected from Qualified Mentors and Mentors
1. How long have you been a Qualified Mentor?
Replies ranged from one year to six and a half years of experience.
2. How many mentees have you supported through certification?
None to eleven.
3. What is the average time your mentees have taken off after receiving Level 4 and proceeding to Level 5?
Almost all replies indicated one to two years.

4. What is the average time your mentees have taken from Level 5 to certification?
The range was eight weeks to more than a year. Not all mentors had worked with mentees who have received certification.
5. What are three strengths that you bring to your mentees?
Personal strengths: encouraging; organized; giving specific information and direction; committed; experienced; approachable; communicate clearly; interest in all aspects of mentee's experience.
Work style: available; personal one-on-one contact; coaching to encourage the mentee's goals; empowering the mentee to stretch and grow; I take the pressure off mentees by breaking the work down into smaller pieces; I help the mentee see the ease in completing the work; I group mentor by bringing out the best in each mentee because everyone learns by example; I use humor to defuse anxieties.
Knowledge: great respect of the various techniques and their uses and applications; increasing mentee professionalism; increasing mentee understanding of the Code of Ethics and Scope of Practice for Healing Touch practitioners; I have a standard agenda for each meeting that is flexible.
6. What are three challenges that you have?
Personal: overloading myself; needy mentees, i.e., mentees that rely on me too much; finding mentees; I can be too direct; sometimes it is difficult watching students go through life between Levels 4 and 5; time commitments to review mentee's submitted work.
Work style: remain strong with strong personalities; finding the balance to be firm yet not challenging in getting mentees to do the work correctly; keeping the mentee meeting on track while making sure all concerns and questions are answered.
Knowledge: keeping up with and helping mentees understand the new changes for requirements for Level 5 and board certification; helping mentees set the mutual goals; knowing which mentees to accept, i.e., long distance from another mentor; someone who may never finish.
7. What kind of mentee do you enjoy?
Personal: enthusiastic; motivated; reflective; spiritually mature; inquisitive; organized; committed and All are welcome!
Work Style: communicate openly and easily; good writers (but that is just a perk).
Knowledge: desire to develop skills to further their personal and professional growth; open to learning whatever they learn on their path.
8. What is your best way to communicate with your mentee?
Personal: calm; direct; in person; one-to-one; in mentee meetings.
Work Style: sandwich critique stuck in the middle between good qualities; email; text messages for quick needs; in person first choice, telephone and Skype second choice.
Knowledge: I support the best way that mentees will be empowered toward their professional development; communication style is an individual preference.
9. Do you enjoy co-mentoring?
Range of answers, including the following:
No —I have not done it; no one has expressed this need yet.
Okay — but I prefer to be on my own.
Yes —another opportunity to support mentees; allows me to learn from another mentor's skills and experience; mentees get support from different perspectives; I have co-mentored with a nurse and we still co-mentor well together; we are always on the same page; I have helped other mentors out and that is good, too.
10. Do you have group mentoring meetings? How often are those meetings held?
Range of answers, including the following:
No —not at this time; I mentor one-on-one once a month with emails and calls in between if necessary.
Yes —monthly; three-hour meetings; I have a large group presently so I have an AM and a PM meeting; I will hold group mentoring meetings when mentees are willing to open to others for input.
11. Are you an instructor? How many levels do you teach?
Most teach Level 1 and 2.
12. Are you a Level 5 reviewer? How many times a year?
Half are reviewers, and one begins in May this year.
Responses for frequency include the following: as needed; two times a year.
13. Have you attended the HTP Mentoring Training Class?
Half have attended. One worked with Mary Ann Geoffrey to learn the ropes. Another stated that the Mentor Training Class is a sensational experience and a wealth of information for anyone interested in mentoring in Healing Touch.
14. Are you a member of the Healing Touch Professional Association (HTPA)?
All are members of HTPA. One stated that HTPA is an incredible support network that gives one voice to our community, supports practitioner development, and offers active participation through volunteering and developing local chapters in your area.
15. How do you stay current with the Healing Touch Program (HTP) criteria?
Most use the HTPA resources, including the website, newsletters, Let's Chat, Monthly Business Support "Live Interviews," webinars, emails, conference calls and instructor requirements document.
Additional comments included: notices from mentees; coordinating Level 4 and 5; being helper with Level 4 and 5.
16. Do you have other mentors that you supervise? How many?
Most said no. One is supervising two mentors; another has helped out with one new Qualified Mentor.
17. What is unique about you that mentees would probably want to know?
A variety of comments were received, including the following: my personal interest; personal contact; certified practitioner since 2002; full-time practice from my home.
Longer comments are listed below:
People say that they feel "safe" with me. I strive to always encourage with this work and to find the positive qualities that make them unique to healing work, while working on underlying issues that always come up during mentorship.
I love supporting students during all levels of the Healing Touch Program. My enthusiasm encourages, supports and coaches them while they continue to follow their journey of the heart.
We have a loving "family" and honor everyone's uniqueness and path to this work. Like siblings, we share needs and ideas, and we communicate and help one another heal as we move towards certification, respectful of each person's own progress.
Mentees Finding Mentors With Ease - #2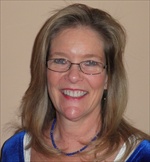 Insights for the Healing Touch Level 4 Student
Created by Victoria Stewart, HTCP/I, HTACP
Developed by Kathryn DeSouchet, HTPA, MSW
This is the second article in a series of four articles on "Mentees Finding Mentors with Ease"

What Are my Choices When I Pick a Mentor?
How do I find a mentor that fills my needs that I have listed?

In the first article of "Mentees Finding Mentors with Ease (MME)," you were asked questions about what is important to you when selecting a mentor. After reviewing your needs, what do you do next?

Many resources are available to help you select your mentor, mentoring relationships and partnerships. The goal of this article is to introduce you to the resources, where to find them and how to use them most effectively. First we will discuss mentors, mentorships and partnerships. Then we will discuss tools to help you select your support team.

Let's start by defining a Mentor and Qualified Mentor (QM), and the difference between them. A Qualified Mentor is a Healing Touch Certified Practitioner (HTCP) who has demonstrated on application, and by acceptance, to be objectively qualified to successfully mentor students toward program completion and practitioner certification. A QM may supervise his/her own mentees as well as other non-QM Mentors and their mentees.

A Mentor can be anyone who has achieved HTCP status and is in good standing with HTP. Mentors are not required to apply for QM status. As of 2011, all non-QMs and their mentees (including nurses) must be supervised by a QM.

To read more information on mentors, mentees and mentorship, visit the HTP website at www.healingtouchprogram.com/resources/mentorship.

Articles in The Healing Touch Notebook Level 4/5 are a "must read". This section clearly defines Mentor, Mentorship and the partnerships you are creating.

Tools To Help You Select Your Mentor and Support Team
The Location of Mentors
In Your Neighborhood
I recommend that you start with the Healing Touch community in your own neighborhood. If a Level 4 Healing Touch Class was held in your local area, you might already know someone who you want to choose as a Mentor. However, just because you know the Qualified Mentor does not mean that this Mentor is the best for you! Using your questions from the first MME article to interview Mentors will help you select the best Mentor for you.
Note: Remember to use your questions and lists of needs from the first MME article. You can look for a Mentor, a Qualified Mentor or a Certified Practitioner who does the following:
Conducts mentoring meetings where you are living.
Visits your area to teach Healing Touch classes.
Visits family in your area.
Outside Your Neighborhood
I recommend that you also look outside your neighborhood. If you are not from the local area where your Level 4 Healing Touch class was held you might feel lost finding a Mentor and/or a Qualified Mentor.
Following are related questions and ideas to guide you:
Are you in an area where the closest Healing Touch community is an hour or more away?
Do you travel from the one coast to another for work?
Do you have homes in more than one location?
You can look for a Mentor, a Qualified Mentor or a Certified Practitioner by visiting the HTP Practitioner Directory. http://www.htpractitioner.com/
Creating your Support Team
Are two heads and hearts better than one? You may want to consider having more than one Mentor. Why? Here are some examples to consider. You may want to gain wisdom from a Mentor who works in a hospital because you would like to take Healing Touch into hospitals. You may also want to work with a Mentor who has her own practice because you want to gain knowledge on how to start your own Healing Touch business.
You may want to work with a Mentor who has just gotten certified because everything is fresh in their memory as well as a Mentor who has mentored many people through the program and stays in the loop with any changes.
You may want to consider having more than one Mentor because each Mentor brings a different background into Healing Touch. One of the Mentors might be an instructor and one mentor might have detailed knowledge beyond belief in physics.
Each Mentor looks at things a bit differently and would be able to support you from more than one point of view to lead to your success.
I encourage you to put the structure together that you need for your success. Do you need someone to remind you on a regular basis? Or do you need someone who lets you work by yourself and will text you a few times to check in?
Different People have different strengths, ideas and knowledge. Using the following additional questions and ideas will help you consider all your Healing Touch Practitioner resources:
Do you have a newly Certified HTCP in your area?
Do you know an HTCP who would give you support?
Do you know another HTPA (level 4 student) who has a Mentor?
What else do you need to know?
However, sometimes you may not know what you need because you don't know what you don't know! Following are additional questions to consider:
Technical Support:
Are you aware of what a reflective writing is?
Do you know how to start a resume?
Are you clear on HT Ethics and Legalities?
Details Related to Level 4 homework:
How do you start a Case Study?
What should I remove from my Case Study to shorten the pages?
Who would be a good choice to review my Case Study?
Defining Your Healing Touch Practice:
What does your practice look like?
Do you consider yourself a Healing Touch Practitioner?
Are you ready to consider yourself a Healing Touch Certified Practitioner?
The more clear you are about your specific needs in selecting your Mentor or Mentors the easier the certification process will be for you.
The Informational Interview
Informational Interviews are beneficial in several ways. They can help you create strong connections with other Healing Touch Practitioners, discover insights about what you want and do not want in your own Healing Touch Practice, and have fun building your Healing Touch community. You can use Informational Interviews with Healing Touch Certified Practitioners, other Level 4 students and Healing Touch Mentors. We will use the example of HTCPs.
Contact and ask HTCPs if you can have an Informational Interview with them for 15-20 minutes. You can talk on the phone or meet in person; you may choose to offer to buy the practitioner tea or lunch.
Following are three things to ask during your Informational Interview:
What are three things that you liked best about your mentoring process?
What are three things that you liked least about your mentoring process?
What are three questions that you wish that you had asked prior to picking your mentor?
Following are additional questions that you might ask:
How did you become involved in Healing Touch?
What did you do before you found Healing Touch?
How long did you take to become certified?
Three more questions might be:
What are three things that you like best about your practice?
What are three things that are most challenging about your practice?
What are three pieces of advice that you wish someone had given you before you started your practice?
Listen carefully after each question. The key to the Informational Interview is to listen and to let people tell you their story.
Asking for three examples for each question helps keep the focus on the most important answers. You will often hear fewer or more than three answers. Accept what you hear. Use questions that you find most helpful for you to move forward. In your 20-minute session you might get answers to three questions or nine questions. Take a few extra questions just in case you have time for them.
At the end of your appointment time, say that your agreed time has ended. If you are both having fun, take time to ask them if they want to continue. This shows that you respect their time.
Remember to thank them at the end of your Informational Interview. Sending a thank you card is also a great idea!
Conclusion
In conclusion this article has shown you where to find valuable information on the Healing Touch Program website and in the Healing Touch class notebooks. You also have tools that will help you select your Mentoring Support Team. Interviewing people, asking questions and asking for help when you need it are all important steps for you to embrace on your journey to certification.
I have learned wonderful information from my experiences working as a Mentor with my Mentees. I thank them all for asking me to work with them. We all benefit from the experience.
Watch for the third of four articles on "Mentees finding Mentors with Ease (MME) which will give you valuable information from Mentors, Mentees and new Healing Touch Certified Practitioners. We will explore what they liked about their mentoring relationship, what they found challenging and how their mentoring relationships helped them get where they are now.
Mentees Finding Mentors With Ease
Mentees Finding Mentors With Ease
Written by Victoria Stewart, HTCP/I, HTACP
Developed by Kathryn DeSouchet, HTPA, MSW
This article is the first in a series of four articles.
What do I want in a Mentor?
Congratulations on your Healing Touch Level 4 class achievement! I know going on to Level 5 and Certification is a lot of work. You probably have many questions that you would like to ask your mentor.
STOP! Ground, Center, and Breathe.
You may already have a list of questions. If not, here are a few for you to consider:
How do I find a mentor to guide me through Level 5 and Certification?
What do I want in a mentor?
What will a mentor want from me?
How long will the process take?
Is there a listing of mentors that is available?
What expenses are there?
Where do I start!
What are my needs during this process? Making a list of what type of person you want for your Mentor is a good idea. Here are some possibilities.
Also I would like a Healing Touch professional who:
Attends at least three educational programs related to business, healing, or self-care each year.
Actively works with a business advisor, coach, or mentor to develop outstanding business practices.
writes articles for Energy Magazine or similar magazines, news articles for local newspapers or e-zines.
I want a Healing Touch mentor who has excellent communication skills:
Helps mentees develop language skills to describe to people and to potential clients what Healing Touch is and is not.
Can explain what we do as a Healing Touch Provider and why the Healing Touch Program Association (HTPA) is unique.
Has developed an extensive referral network with at least ten business, professional, and personal professionals and can teach me how to do the same.
I want to learn from a Healing Touch mentor who is active in the Healing Touch community in the following ways:
Has been a Certified Healing Touch. Practitioner for at least two years.
Has been a Healing Touch Instructor for at least one year.
Speaks in the public, energy healing, and Healing Touch communities on behalf of HTP.
Has attended the HTP annual world conference at least three times.
Has been a member of HTPA for at least two years.
I want to work with a Healing Touch mentor who is active in the Healing Touch Level 4/5 community in the following ways:
Has reviewed at least three case studies.
Has been a coordinator for at least three Level 4/5 classes.
Has mentored at least Healing Touch Certified Practitioners.
Has had an on-going mentoring group for at least one year.
Has reviewed at least three Level 5 packets.
Has been a helper for Level 4/5 class at least once.
I want my Healing Touch mentor to have the following experience:
Has a thriving Healing Touch practice with at least twenty clients.
Has developed a clearly defined business practice.
Has at least five clients from the Healing Touch community.
Has at least three ways to support clients who experience an energy healing crisis.
Following are personal values that I want my mentor to exhibit:
Honest, fair, and kind.
Listens to mentees, clients, and other people carefully with active listening skills.
Optimistic, calm, and passionate.
Good at setting boundaries and says no when needed.
Excited to work with me and understands and accepts my communication style.
I want to be able to be available to me in the following ways:
Available to communicate on the phone at least once per week.
Communicates easily, effectively, and promptly with email.
Uses txt msgs when appropriate for brief immediate interactions.
Available during times of need or crisis.
Leads group supervision and is available for individual consultation when needed.
How do I find a mentor that fills my needs that I have listed? Read the next Mentees Finding Mentors article in the next issue of EMagazine.