Post Conference
Deepen Your Learning...
Attend a post-conference intensive
Sunday Master Class - With Cyndi Dale
Miracles: Yours to Receive, Yours to Deliver
Our human state and perceptions make it hard to believe in, as well as, be open to "miracles". ​
Yet, our clients often look to us to perform miracles and we get caught between knowing that they are possible and yet, we are only human and can't make promises. How do we open ourselves in such a way, and open to the light in the most beneficial way, to know we are delivering miracles every time we work? The KEY is understanding the definition of a miracle and our true nature. ​
In this workshop you will work through your doubts to become a channel of the miraculous. The connection to the heavenly light ​will enable you to be a conduit for miracles no matter your current state of emotions, including doubt or lack of self-confidence. ​
In this workshop discover:
An approachable definition of a miracle so that you can best express your birthright of delivering and receiving miracles.
Three experiential exercises designed to enable healers to activate miracles and deliver AMAZING transformations for yourself, your clients, and the world.

Personal Healing Streams of Grace to initiate your enlightenment body.
Bending of Light (from the heavenly universe to the fallen one) to produce remarkable transformations.
Group exercise to formulate miracles of light for society and the world.
How your body is truly designed so it will deliver the miraculous and the role of the chakras in producing a "golden kundalini" that cleanses the physical body and enables superpowers
Join us in this exclusive workshop so that you can best express your birthright of delivering and receiving miracles.
Meet Cyndi ...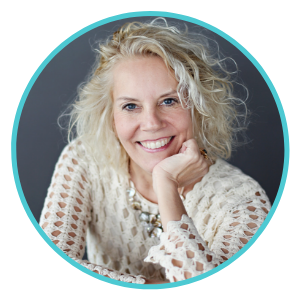 Cyndi Dale is an internationally renowned author, speaker, and healer, and the author of 25 books about energy medicine, intuition, and spirituality. In addition, she has worked with over 65,000 clients and presented hundreds of seminars across the Americas and in Russia, England, Wales, Amsterdam, Iceland, Costa Rica, Belize, Morocco, Peru, Scotland, and more.
Her books include The Subtle Body: An Encyclopedia of Your Energetic Anatomy, the winner of four international Publisher's Awards. Recent titles include Awaken Clairvoyant Energy (2018); The Subtle Body Coloring Book, The Little Book of Chakras, and Subtle Energy Techniques (2017); and Llewellyn's Complete Book of Chakras, the largest compendium of chakra knowledge (2016).
---
FULL DAY SESSION
Illuminating your Divinity: Awakening Higher Frequencies (Full Day - 8 CE Hours)
With:
Franny Harcey, HTCP, QM
Jeannette Nienaber, BSc., MEd., HTCP/I, ATP
Tim McConville, HTCP/I, QM,
Deepen your understanding and enrich your personal connection to the soul of self and others. Come on a journey to explore your Divine Soul and Awaken Higher Frequencies within each, and the group. This will be done by raising the collective frequency of group consciousness, help remove blocks to embrace the full manifestation of your life's purpose. Embracing a deeper understanding of why collective work is paramount.
In this workshop…
Expand your personal capacity as well enhance your capabilities as a healer.
Explore and work with accessing and movement of the Core Star to higher frequencies, which sets the stage for heightened consciousness.
Explore Unconditional Love, and the role of the HEART throughout the workshop to provide you with a truly collaborative and transformative experience of egoless surrender of this work.
You'll work with the Merkaba and Sacred Geometry and its inter dimensional role in supporting more expansive ongoing development.
All these topics will be explored with three insightful speakers, giving you abundant personal growth and a useful toolkit of deeper understanding of guided work as well as providing techniques for you to practice on self and clients.
Join us to explore your Divine Soul and Awaken Higher Frequencies, to facilitate a more expansive Heart space so that we as individuals and as a collective become clearer channels of Divine Light and facilitate heightened collective consciousness.
Meet the speakers: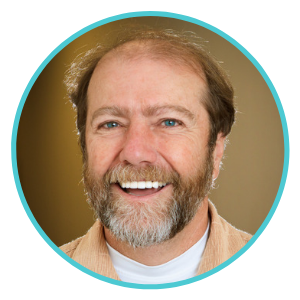 Tim McConville, HTCP/I, QM, teaches levels 1-4 of Healing Touch Program and mentor training course. He teaches Cleansing Flow and other energy healing modalities as well. Tim teaches regularly in the Minneapolis area and Sweden and has taught in Nepal. His intuitive healing work serves a wide variety of clients, including a private practice, in hospital and long term care settings, and has been involved with Integrative Medicine research at a local hospital. He supports the Healing Touch community with leadership roles locally and nationally.The work presented here has come through intuitive guidance. Tim's strong presence supports and deepens the collaboration of spiritual work being brought forward in our work.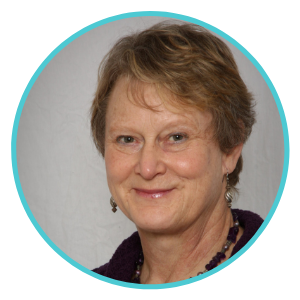 Jeannette Nienaber, BSc., MEd., HTCP/I, ATP, has eclectic training and unique fusion of science and energy healing having taught secondary school science for over 30 yrs. Conceptual clarity with respect to both theory and techniques are pivotal to her goals of empowering others. .She serves on Science Advisory, Certification Boards for HTP and teaches Sue Hovland's Anatomy for Healer. Her journey with Energy Medicine began 35 years ago leading to continuously explore modalities including: Reiki, Crystals, Angel Therapy, Mediumship, and Mysticism. An avid student of Yoga and all things esoteric she is excited to be part of the fusion of this work.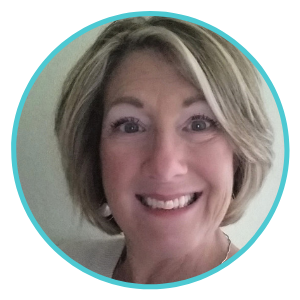 Franny Harcey, HTCP, QM, teaches labyrinth and energy awareness workshops and is passionate in working with individuals interested in personal transformation, physical healing and soul evolution. She has been on a spiritual journey since childhood and embraces the concepts that Alice A. Bailey and Torkom Saraydarian present in their extensive study and brings principles of these teachings to her work. She has developed and teaches work that she was gifted through intuitive guidance. Franny is very excited to be part of this powerful collaboration being presented with her beloved colleagues.
---
HALF-DAY SESSIONS MORNING

(Choose one morning and one afternoon)
Enhance Your Energy-Based Practice with Aromatherapy ( Half Day - Morning - 3 CE Hours)
With Debra Reis, RN, MSN, NP
Have you been wanting to add essential oils to your healing practice? Join us in this three hour foundation for using essential oils safely and with confidence for yourself and and/or for clients in an energy therapy practice.
In this presentation…
Quality indicators will be shared for the practitioner to consider when choosing essential oils for their client.
Safety factors will be given including: respiratory concerns; conditions that contraindicate the use of essential oils; and types of carrier oils and their use for dilution, skin irritation and eye flush.
How to assess for essential oil frequency to enhance your practice.
General uses of essential oils will be provided with a specific focus on inhalation (direct and diffusion) and how to use in the energy field.
Experiential with an oil will be shared with a partner.
Demonstration of how to use a diffuser and inhaler will be shown for participants.
Ideas and suggested uses of essential oils (Lavender, Orange, Peppermint, Frankincense, Copaiba) will be provided for general physical (muscle inflammation, headaches, nerve inflammation), emotional (stress, anxiety, sleep) and spiritual (disconnect) concerns with practical applications for your energy practice based upon research findings and case studies.
Meet Debra...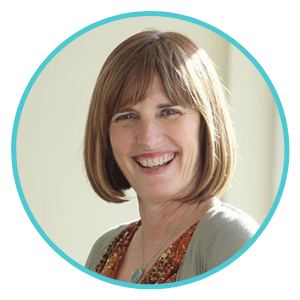 Debra Reis, author, speaker, nurse practitioner, specializes in holistic health and supportive therapies – essential oils, relaxation techniques, energy work, gentle movement therapies. A nationally known expert in essential oils for cancer care, she is Director and Instructor for the Aromatherapy program for the Institute of Spiritual Healing & Aromatherapy. Debra has a gift for making complex information easy to understand and integrate into practice.
Debra founded the Supportive Therapy Engagement Program (STEP) to assist organizations to implement and integrate supportive therapies into a patient treatment plan for better outcomes. Debra, a Nia Black Belt instructor, offers classes for community and cancer survivors. Her current research/publication is about Nia benefits for women with breast cancer diagnosis. Debra incorporates all her skills at an outpatient oncology center and in her independent practice as a holistic.
---
Family Constellations: Resolving the Family Imprint and "Re-Rooting" The Family Tree (Half Day - Morning - 3 CE Hours)
With Jeanie Ballard

, HTCP, CLC, CBD, RMT
Family/Systemic Constellations is a living science that explores the dynamics of family relationships connected to well-being and success in life. It is a three-dimensional group or individual process that has the power to shift generations of suffering and unhappiness. Bert Hellinger, the founder of this work, observed that many of us unconsciously "take on" destructive familial patterns as a way of "belonging" in our families.
This powerful healing modality focuses on the deeper roots of health and well-being by identifying the historical and habitual patterns stored in the history of our family's experiences and addressing the underlying patterns of family and relational systems integral to your life.
Working with what the body remembers and the knowledge that we are more than our individual experiences, clients are supported in identifying the root of a specific challenge and resolving it. This work is about freedom – opening to "re-root the family tree" in healthy and sustainable behaviors.
In this presentation, through Case Study and Self-Study, you will:
Address frequent issues that are explored and resolved in historical family constellations.
Participate in Family/Systemic Constellation Work highlighting four ways that life force is diminished and strategies for resolution of challenges.
Learn about the effect of Mirror Neurons.
Gain a deeper sense of understanding of another person's journey as a result of being able to feel someone else's experience.
By illuminating the inner dynamics of oneself, along with one's family, business, organization, community, etc., you can gain insight into what is causing dysfunction within those systems and create a greater state of balance and wholeness.
Meet Jeanie...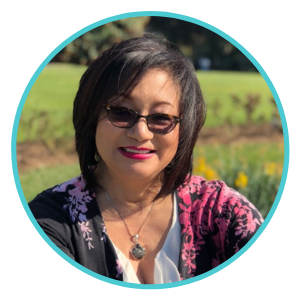 Jeanie Ballard is a Intuitive Healer, Teacher and Coach. Jeanie's work is a fusion of studies from the Healing Touch Program, Biological Decoding, Hellinger Constellation Work, BLU-e, Spiritual Response Therapy, Reiki and Ascential Integration™ . In 2012, she opened her office in San Diego, serving clients around the world.
An Adept with exceptional abilities, humor and "magical-ness", Jeanie developed Ascential Integration™ ; a multidimensional healing system, transferring encodements to accelerate and elevate vibration while increasing consciousness; providing profound healing while activating the quantum aspects of DNA Since 2013, she's provided Healing Touch at Sharp Barnhart Cancer Center and was Keynote Speaker at the Healing Touch California 2018 Symposium.
Jeanie offers individual and group healing experiences, workshops and classes. For appointments or information, please contact www.jeanieballard.com.
---
HALF-DAY AFTERNOON SESSIONS
Translating Cyndi Dale Intuitive Healing and 13 Chakras to a HT Healing Practice (Half Day - Afternoon - 3 CE Hours)
With Amelia Vogler, HTCP/I
During the course of the weekend, Cyndi Dale offered new energy system models that include 13 chakras and fields and different intuitive methods for working with clients (and yourself). Because Healing Touch is typically done in a hands-on (or hands-off) model, with a client, it can be challenging to figure out how use intuitive healing techniques with a client during a session.
In this presentation…
We will travel through the 10 step Healing Touch sequence identifying areas where you can take your practice to the next level.


Start by "how" to use your intuition during an intake as an active healing method.


Explore some major concerns that individuals bring into your session, such as ancestral issues, traumatic experiences, and limiting beliefs and how you can work with these during in the intake to begin to open the energy system for when it is time that they get onto the table.


You'll look at how to use the Spiral Meditation and Chakra Connection using the 13 chakra system.


Experience a deeper grounding using the 10th chakra and learn how to use Healing Streams of Grace through your hands in all of our Healing Touch techniques and discuss how this can be supportive for your client's healing.
Expand the impact of your HT sessions by discovering how to take Cyndi Dale's expanded energy system model and intuitive techniques and translate them into our current Healing Touch methods and protocol.
Meet Amelia...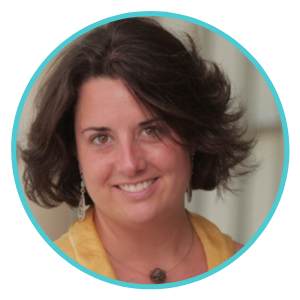 Amelia Vogler is one of 11 of Cyndi Dale's Master-Level Apprenctices and has worked over the last 7 years integrating intuitive methods and an expanded chakara system into her Healing Touch practice.
Amelia is the Executive Director of The Healing Touch Professional Association and has a deep and rich love for Healing Touch and the practitioners who carry this beautiful healing modality for the betterment of the planet. She is devoted to them and prays daily that her role in this organization can positively support more healing to the planet and more grace, easiness, and professionalism for the practitioners.
In addition to this role, Amelia is a healer, intuitive, and mentor based out of Durham, North Carolina. Her specialty is working with spiritual individuals to restore themselves after difficult life events. She uses various processes of re-remembering safety and essential qualities. Clients work with her to address the underlying soul-level imprints of systemic stress, illness, lack of grounding and how these impact their day to day choices in living a fulfilling life. She supports them in becoming re-connected with a deep sense of safety, access to their body's innate healing wisdoms, and the opportunities to become abundantly creative.
Amelia is considered a specialist in Energy Medicine with advanced training in trauma work, past life work, complex relational patterns, and energy medicine in Surgery. She has a deep connection with the Earth and through her practice she weaves the wisdoms of our planet and also the underlying cosmological laws of the Universe that provide the models of the natural cycles necessary for deep healing. Her training in the earth-based knowings come from a long history with speaking with the elemental realm and training through a variety of indigenous practices.
---
Creating Energy Shifts for Healing with Art, Sound and Crystals (Half Day - Afternoon - 3 CE Hours)
With Barbara Evans
Restore and Upgrade your energetic systems by taking a deep dive into a new energy medicine approach that takes you, your clients/patients, and your practice to new levels.
Explore unique healing tools of high vibrational geometry art, sacred sound and crystals that profoundly support and enhance energetic frequency shifts fundamental to healing. You will also learn about practitioners' experiences and how to integrate this new approach, Art of Raising Frequency, into your own practice
In this presentation…
Discover how a new energy medicine approach, Art of Raising Frequency, based upon the synergy of high vibrational sacred geometry art, sound and crystals holds the potential to take you, your clients/ patients, and your practice to new levels.
Gain first hand experience with a unique set of energy healing tools, particularly healing discs and harmonized crystal singing bowls.
Discover how they profoundly support and enhance beneficial energetic frequency shifts that are fundamental to the healing process. Understand the role consciousness plays in the creation of vibrant health and how consciousness can be raised through use of high vibrational techniques.
Learn about the growing anecdotal evidence from practitioners who have incorporated this cutting-edge approach into their Healing Touch/ Energy Medicine Practices with incredible results.
Participate in a profound guided meditation to clear the deepest wounds carried within our hearts, and fill those spaces with love and compassion for both self and others.
The program is ideal for those who are looking to upgrade their energetic systems, raise their own frequency and consciousness and integrate an exciting new energy healing approach into their life and work.
If you ever feel your healing skills may be reaching a plateau, or you have experienced a client that you can't move forward or progress in their healing journey, this workshop is for you
Meet Barbara ...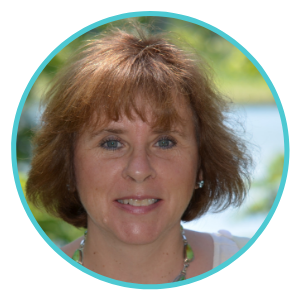 Barbara Evans is a transformational healing artist, award winning author and founder of Crystal Wings Healing Art. For over two decades Barbara has been immersed in the world of energy healing, crystals, sacred sound and geometry. Through raising frequency and consciousness, her work brings new ways of inspiring innate self-healing abilities and vibrant health. Her high vibrational art now underpins a new approach to energy healing, The Art of Raising Frequency. Barbara's high vibrational art has been exhibited at The United Nations, The Omega Institute, and can be found in Healing Centers around the World.